Description
HDP500 series pressure transmitter pressure sensitive core adopts high performance silicon piezoresistive pressure filling core. The internal ASIC converts the sensor millivolt signal into standard voltage, current or frequency signal, which can be directly connected with computer interface card, control instrument, intelligent instrument or PLC.
Current output mode can be used for distance transmission. It has small volume, light weight, all stainless steel sealing structure and can work in corrosive environment.
The product is easy to install and has high anti-vibration and anti-impact performance.
It is widely used in process control, aviation, aerospace, automobile, medical equipment, HVAC and other fields…
Related Product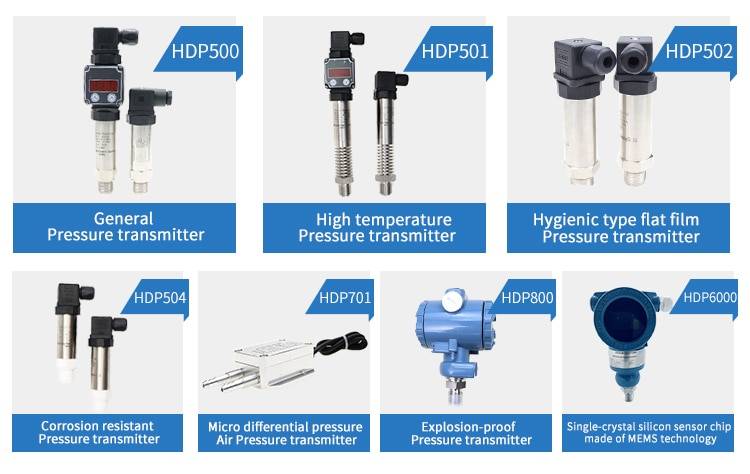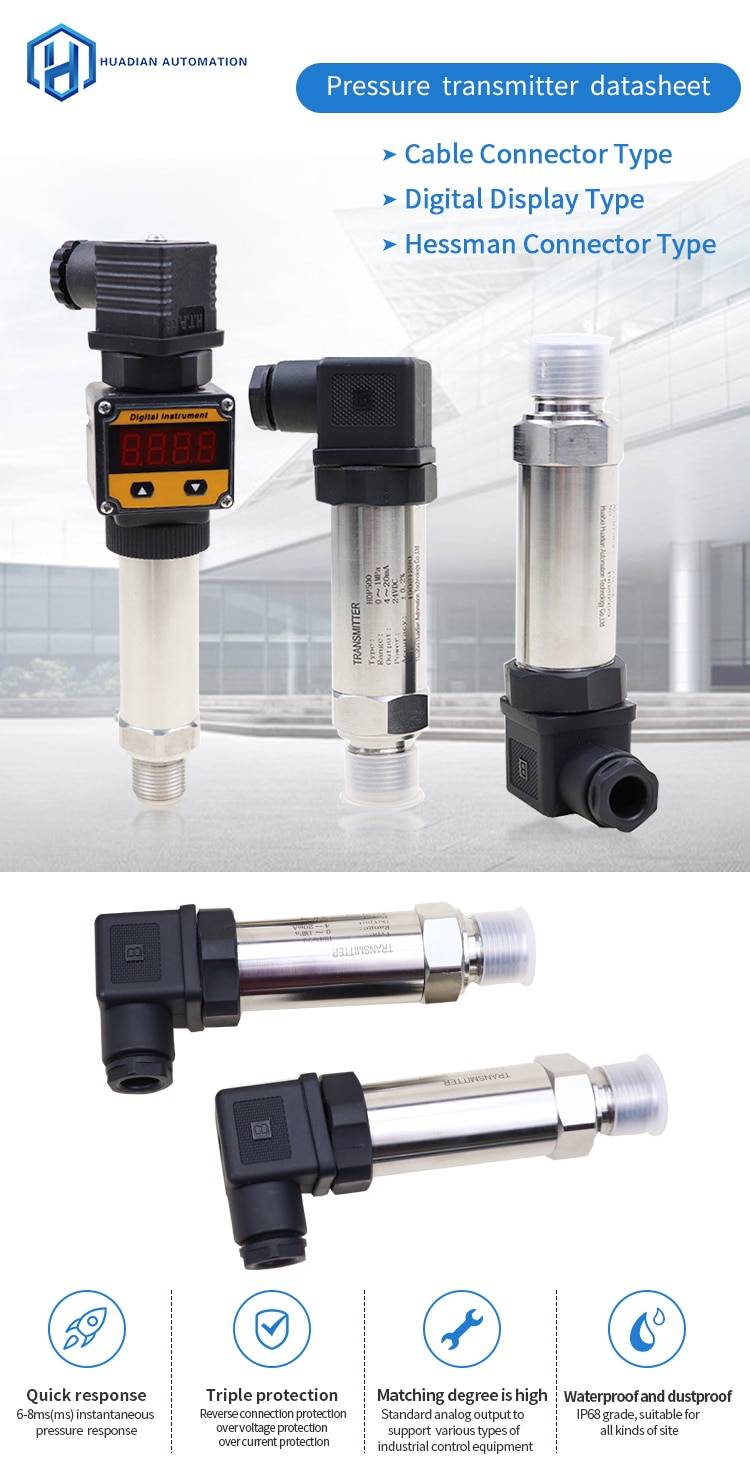 Product Details