Description
Industrial Vortex Distilled Water vortex insertion flow meter for 45cbm flow rate insertion type gas flowmeter transmitter
Main Technical Parameters >>>
Size: DN25
Medium: steam
Flow range:8-50m3/H
Power supply: DC24V
Output:4-20MA 2 wire
Display: LCD;
Accuracy:±1.5%
Temperature range:50-+250C
Pressure:1.6Mpa
Connection: SS304 DIN flange
With temperature and pressure compensation
Intelligent Vortex Flow Meter >>>
Gases : air/oxygen/natural gas/chemical gases etc
Liquids : water/oil etc
Steam : saturated steam/superheated steam etc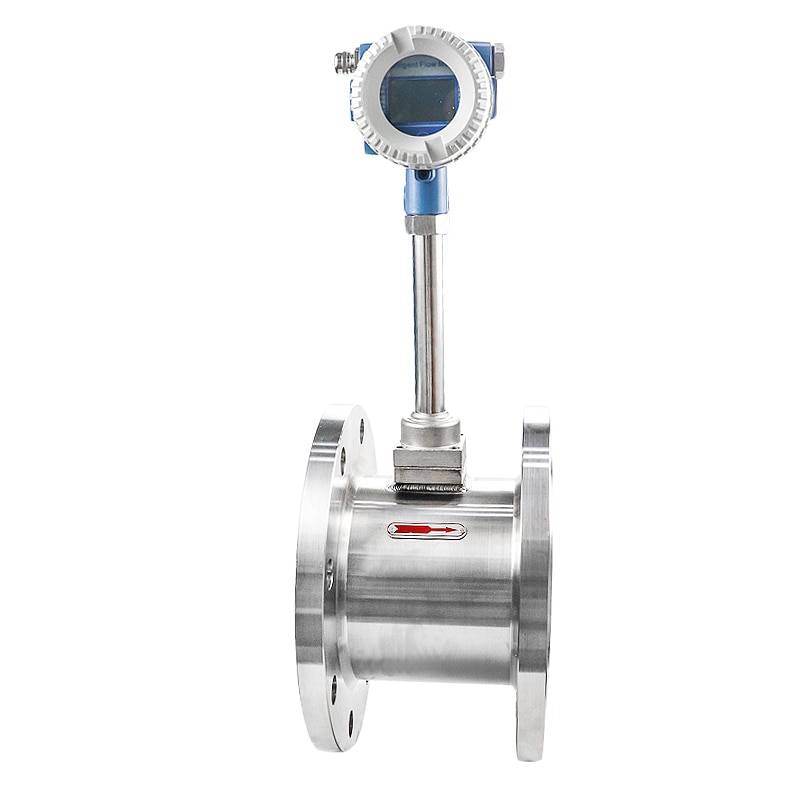 Intelligent LCD Display >>>
1) Working Volume & Instantaneous mass flow
2) Instantaneous Frequency (Hz)
3) Temperature (Deg.C)
4) Working pressure (Mpa)
5) Instantaneous standard traffic situation (Nm3/hr)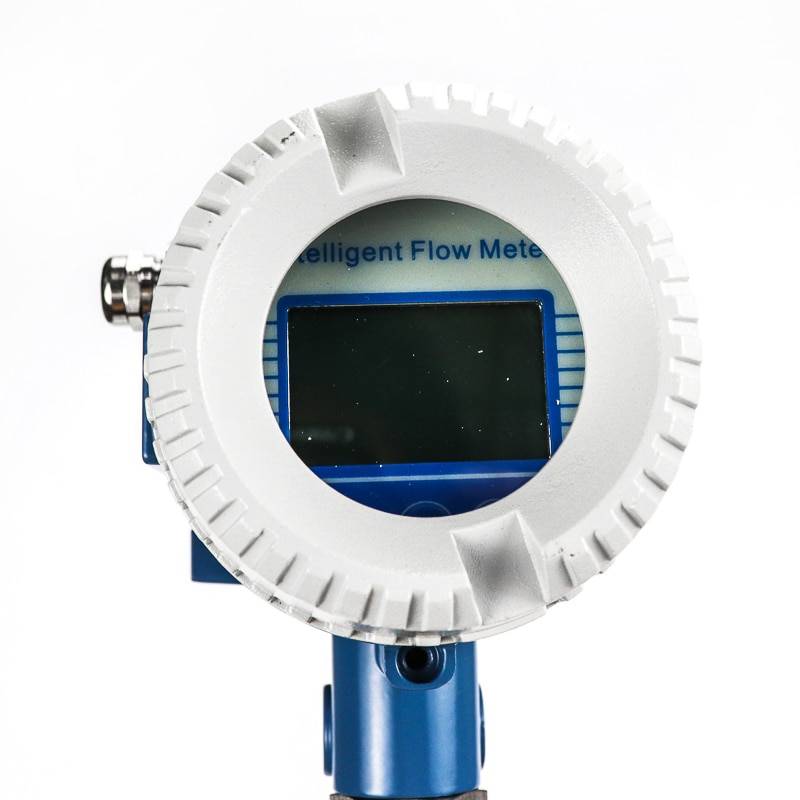 Process Connection >>>
F – Flange Connection
I – Insertion Type
W- Wafer Type (Carbon Steel & Stainless Steel )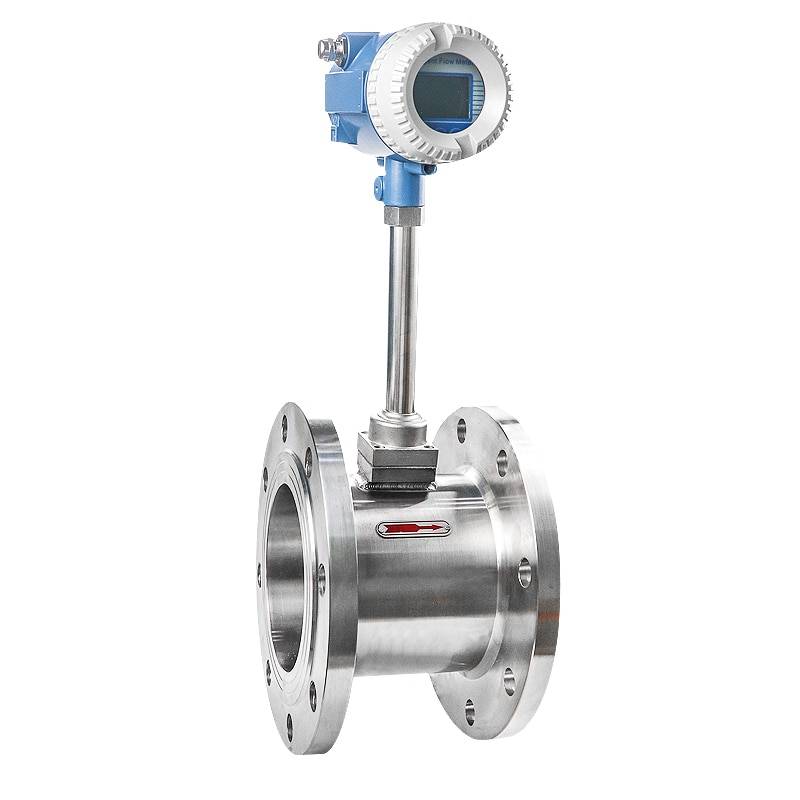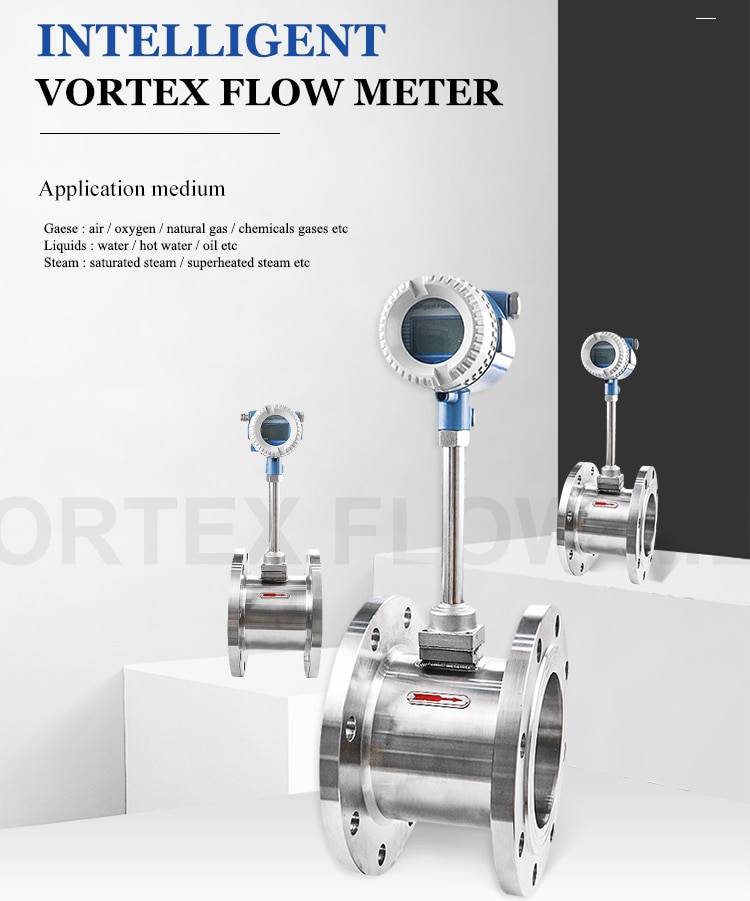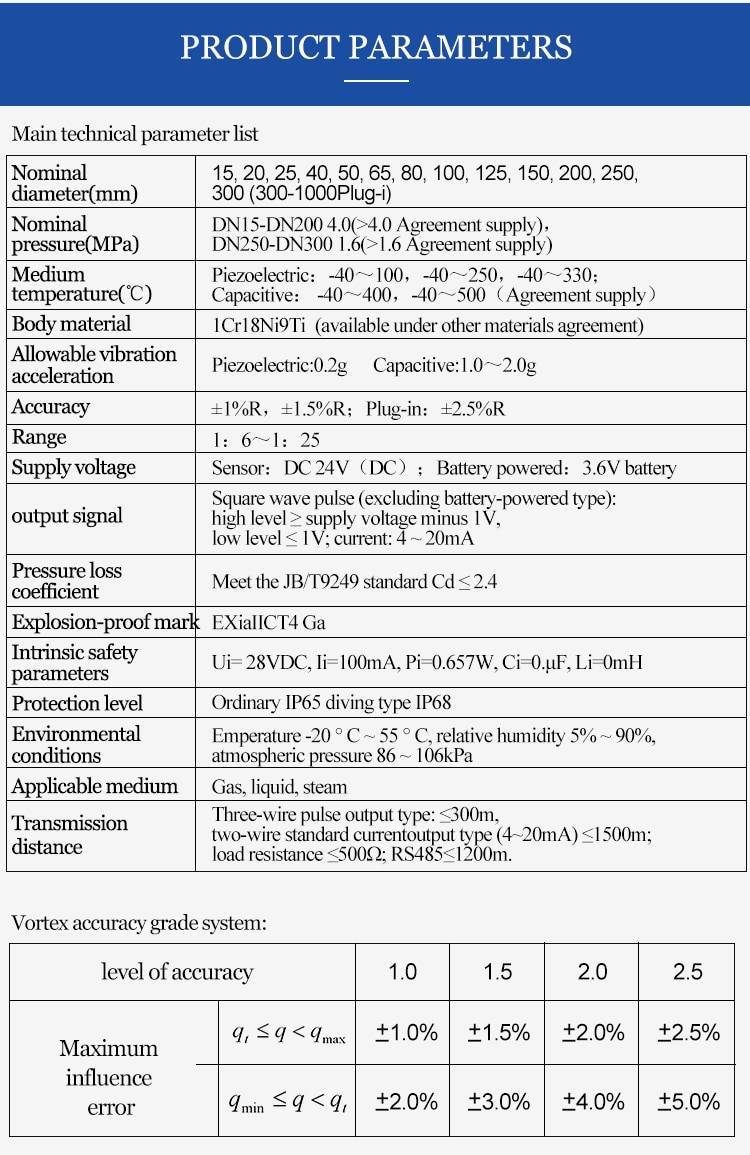 Installation
A. Installation requirements for the environment
1. Avoid strong electrical equipment and high-frequency equipment as much as possible, and avoid sharing power with this equipment.
2. Avoid high temperature, cold, corrosive or extremely humid environment.
3. When installing outdoors, it should be equipped with a protective cover to avoid sun and rain.
4. The installation position should be fully considered when installing the instrument, and leave appropriate space for maintenance and maintenance.
B. Installation requirements for the pipeline
1. The pipe structure should be fully considered when installing the instrument.
2. When installing the vortex street, the front and rear straight pipe sections should be fully reserved to avoid the error caused by the improper installation position of the instrument.
3. For more details about the installation, please contact us for the user manual.
FAQ
Q: Are you trading company or manufacturer?
A: We are a manufacturer, committed to producing high accuracy, long-term stability, cost-efficient pressure/ level/ temperature measuring instruments.
Q: What's your quality control system?
A: All of our products are completed with temperature compensation and 48 hours aging test before shipment. And all of our products are fully inspected by various QC departments before being shipped to you. We have up to date ISO and CE certifications.
Q: What is the warranty for your products?
A: 2 years for the level transmitter and pressure transmitter series others are 5 years from shipment date, for non-man-made damages.